This shop has been compensated by Collective Bias, Inc. and its advertiser. All opinions are mine alone. #StyledForSpring #CollectiveBias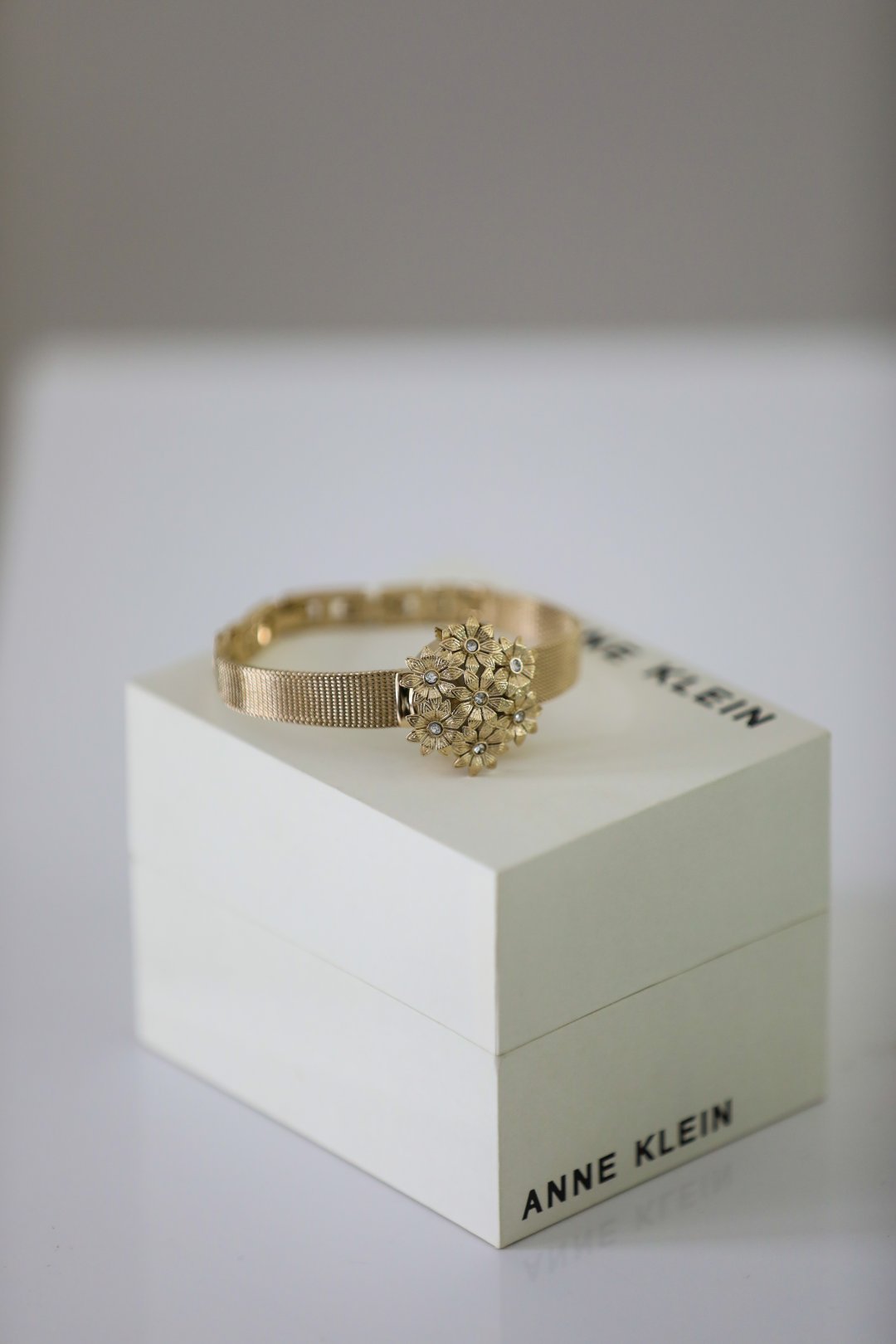 Interested in gifting this Anne Klein watch for Mother's Day? Hover over the photo to click through to Macys.com and buy it!
Outfit details: floral top, white bandanna, denim jeans, and Anne Klein women's watch.

Photography by Bleudogfotography.
The Perfect Mother's Day Gift: Anne Klein Watches at Macy's
I love my mother so much! She is my rock, support, and example. She came to America at 19 years old from Cambodia with her parents to start a new life….with literally nothing. Her life was fraught with obstacles and setbacks but she continued to press forward. My mother raised my brother and I as a single mother and at one point juggling two full-time jobs to make ends work. I don't know how she did it? My love, gratitude, and respect continues to deepen year after year for her loyalty and love for me.
One of my favorite memories of my mom is when she attended my first performance at elementary school. I know this sounds so basic but this memory is poignant. Even though my mother caught the tail end of the performance, my little heart was about to burst with joy that she made the effort to attend! I remember for years envying my classmates whose mothers volunteered or attended school functions. I knew this was not something my mom could do because she was our sole provider and she did not have the luxury to leave work when she wanted to. This still didn't change the fact that I wanted my mom to support me at school by showing up at special events.
Love is spelled T.I.M.E
Let's go back to my favorite memory of my mom as a kid. During the final stages of my school performance as a third grader, I saw a woman slip in the back of the gymnasium to stand behind the rows of parents. I squinted my eyes as much as I could and realize the woman who was waving her hands at me was my mother! My eyes filled up with tears realizing it was my mom. I have kept this memory close to my heart! I know it was hard for her to get permission to leave work and show up. Her brief time at my school assembly spoke loud to me that I am important and have always been.
This Mother's Day I wanted to give her something of value. A gift that would endure and be cherished. I wanted to buy her a keepsake in memory of me and our relationship. This Anne Klein women's gold-tone stainless steel mesh bracelet watch is a beautiful representation of my love for her. I am literally gifting her with the gift of time to symbolize all the time she poured out in loving me. My mother gave her time to me day after day with her commitment to raise, support, and love me in the very best ways she could. I am so grateful for that! Here is why I think this sophisticated watch makes the perfect gift for my mom on Mother's Day:
 Anne Klein Women's Gold-Tone Stainless Steel Mesh Bracelet Watch
The lattice of gold-tone flowers featured on the watch cover is stunning.
I love the petite white mother of pearl dial.
The case with the floral hinged cover is so unique (still can't over this beautiful feature).
Stainless steel mesh bracelet is luxe and has adjustable links.
100 feet water resistant
To all you mamas out there I am sending you my love and support! Make time to pamper yourself and give the gift of time to yourself and of course to your mother. I think this Anne Klein women's watch from Macy's is the perfect Mother's Day gift! Please, share with me one of your favorite memories of your mom too. How did she show you that she cared?

Follow

This Mother's Day I wanted to give my mother something of value. A gift that would endure and be cherished. I wanted to buy her a keepsake in memory of me and our relationship.